Greetings! 
Kelvin Shepherd
Manitoba Hydro
President & CEO

Welcome to the 2018 Manitoba Games powered by Manitoba Hydro. I wish each athlete every success and commend their families for their support of their children's endeavours. I also welcome their coaches who dedicate their time to train and inspire their athletes. We are a proud sponsor of these games that represents the best of amateur sport in Manitoba.
These games also exemplify the volunteer spirit of this province. I
thank the volunteers, and the organizers, who've put in many long hours to
make these games a success not only for the athletes, but the spectators
who'll cheer them on.
I wish the best of luck to each athlete. This is the time for you to shine. We hope you and your families have a great games in Thompson.
True Sport 
#TrueSportPurMoment and You Win
Use the hashtag #TrueSportPurMoment when sharing a photo or story that captures a True Sport principle and be rewarded with a swag bag for shouting out a True Sport Moment!
Come chat with us at R.D. Parker Collegiate and take a photo at the True Sport Buddies photo booth, sign the True Sport banner, and grab some swag.
True Sport Principles:
Go for it, Play Fair, Respect Others, Stay Healthy, Keep it Fun, Include Everyone, Give Back
Our Provincial Sponsor Team 
Thanks for Your Support!
Mazur Captures Gold
On the first day of competition in the Manitoba Winter Games, Fifteen year-old cross country skier Kate Mazur captured the gold medal in the Juvenile Girls 7.8 km classic with a time of 38:24, more than two minutes faster than the next female competitor.    
This is Mazur's fifth year of competitive racing and her second Winter Games experience. In 2014, she won a...read more
Medical Services 
First aid is available for athletes, coaches, officials and volunteers at all sport venues, as well as Opening and Closing Ceremonies. When necessary, referral may then be made to the appropriate community service.
Poly Clinic
Exclusive Games Service
You do not need an appointment (first come/first serve)
Athletes may attend without their coaches present
UCN Nursing Lab
Room 220A (2nd Floor)
204-677-7202 ext 5059
Hours: 8am - 10pm
After Hours Nurse
If you require assistance when the Poly Clinic is closed please see your Village Security Desk.
Male Village: 204-677-6190
Female Village: 204-677-6100
Hours: 10pm - 8am
From Rivals to Teammates 

Day one of competition for boys' hockey is now in the books, meaning that the round robin is now over. It's time for the quarterfinals and semifinals, all of which will take place over the course of the day. The boys and their coaches now have a better idea of how to work together as a team. They know what it will take for them to try and win their first game of the day, and then hopefully advance to the finals.
Let's all step back from the competition to look at what makes hockey different than all of the other events at these 2018 Manitoba Games, powered by Manitoba Hydro...read more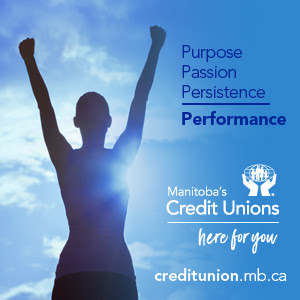 Weather Forecast
Cloudy. Clearing late in the afternoon. High minus 6. 
Night: Increasing cloudiness late in the evening. Low minus 16.
Team Entertainment 
Tuesday March 6
Female Village: Laser Tag, starts at 4pm
Male Village: Escape Room,starts at 4pm
R.D Parker Collegiate: Karaoke, starts at 6pm
T.R.C.C.: Snow Maze & Bonfire, starts at 7pm
Rhea Salvaggio, East, Gymnastics
Ashley Van Damme, West, Badminton
Tyler Sikorski, Wpg Gold, Assistant Regional Manager
Kennedy Ziolkoski, Wpg Gold, Ringette
Online Store Is Open Again! 
Games Gear has been flying off the shelves of our store in the Thompson Regional Community Centre. We have reopened our online store to keep up with the demand. The store is a good place to view items and sizes and place your order. You may also place your order on the other side of this link.
Find Yourself in Photos 
We'll post a new photo album recapping the day's events to our Facebook page every day! Check back frequently, as we're always adding new images, thanks to our volunteer photographers. 
Manitoba's Best Alpine Skiers tackle Dual Slalom Races at Mystery Mountain Winter Park   
There were some nail-biting races with some intense moments for spectators, as alpine racers reached lightning speeds as they manoeuvred through 16 gates towards the finish line In the Alpine Dual Slalom ski races at Mystery Mountain Winter Park today.  Jack Healy took home the men's gold and Hanna Dunlop took home the women's gold.
Fifteen year-old Hanna Dunlop, from Winnipeg, Manitoba, was over the moon with her gold medal win. "I'm really proud of myself", described Dunlop, "I've never...read more